Steel Tube Supplier Philippines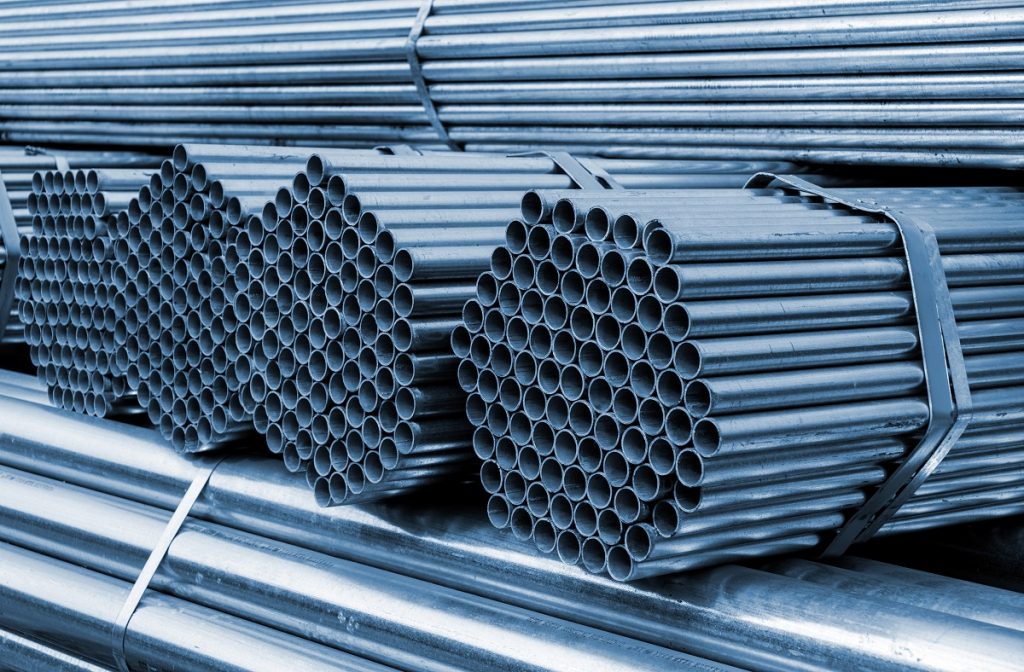 Metal Exponents – The Best Steel Tube Supplier in the Philippines
When it comes to steel tube suppliers in the Philippines, you have many considerations. You'd want only to purchase steel supplies from reliable purveyors.
In order to find the most reliable steel supplier in Metro Manila, you would obviously have to consider their experience, as well as their reputability in delivering on their products and promises.
Aside from experience and reputability, you'd want your steel tube supplier in the Philippines to be highly knowledgeable in their industry. For example, if you have a low-scale and residential undertaking in your home which requires the use of a rectangular steel tube, you need an expert in this type of material, from which you can receive valuable advice.
It is for this reason that there is no better way of finding out the best kind of steel tubing materials for you, other than consulting with your local steel supplier. Your supplier would be able to advise you on the best uses of this type of manufactured steel product, as well as, provide you with accurate information on the quantity of this material you may need.
Fortunately for you, you won't have to look very far when it comes to getting high-quality consultations and advice from a steel supplier. Arguably the leading steel tube supplier in the Philippines, Metal Exponents Inc., works laboriously with a team of industry experts to answer all your steel tubing-related queries.
It would be in your best interest to continue reading more about steel tubing and the many advantages they have for all your tubing requirements.
Reasons to Have a Steel Tube Supplier in the Philippines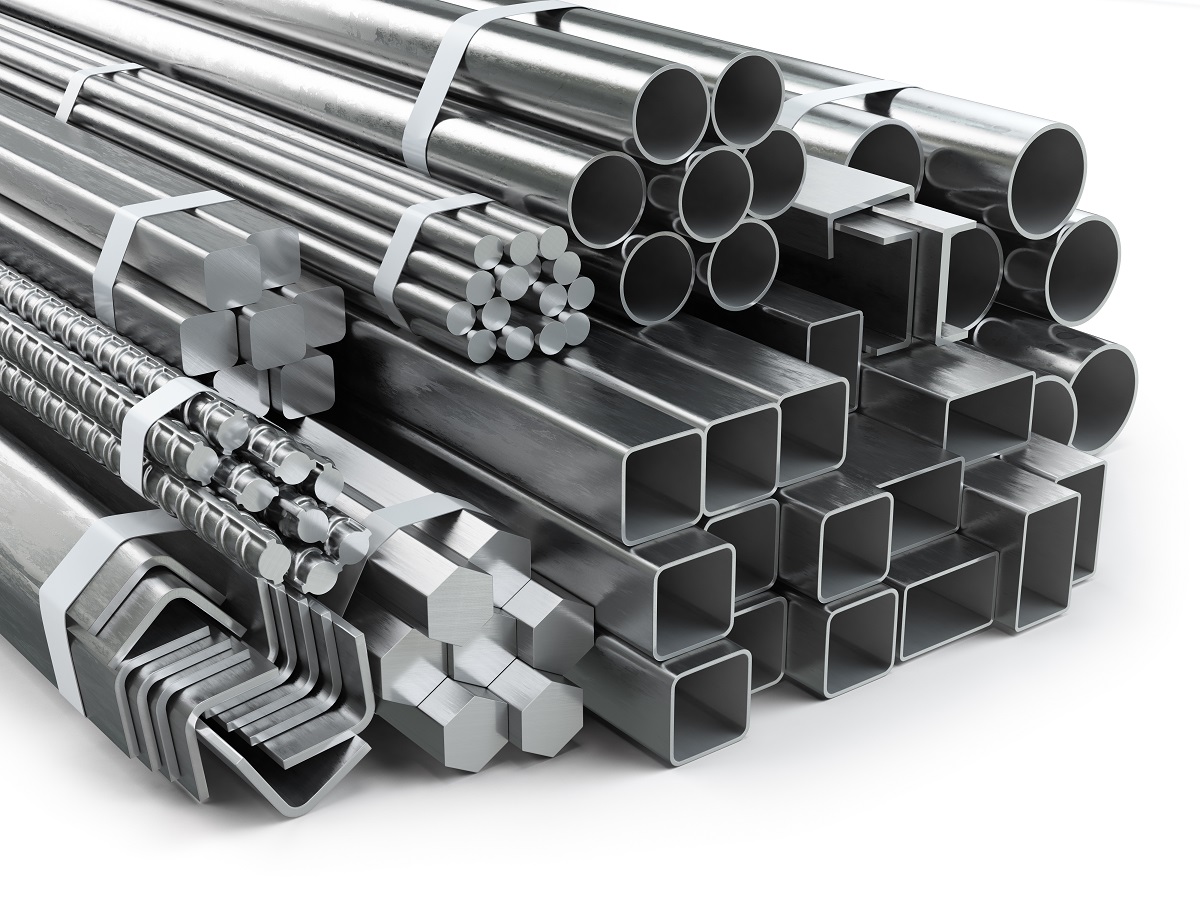 With a steel tube supplier in the Philippines, you can get high-grade supplies of steel for any kind of project that you might have in mind. A supplier has all the expertise that can guide you throughout various steel tube finishes, specifications, and uses. When you don't have a reliable supplier, you run the risk of using construction or piping materials that are not designed for that particular application. You may also even end up spending more due to high-prices, especially when you don't buy directly from the supplier.
More than just that, your supplier can also give you information on the types of steel tubes available, can attend to all your inquiries, get affordable but high-quality materials, and offer you an excellent after-sales service.
Availability Of Materials
There are some cases wherein your local hardware shop might not really have every material you need. If they are, you might also risk getting old stocks of materials that have eventually formed corroded portions due to improper care and maintenance.
You will not find the same situation when you're working with a steel tube supplier in the Philippines because they have all the available materials that you might be looking for. Metal Exponents in particular also has other steel products aside from steel tubes. You can also find coils, pipes, plates, sheet piles, angle bars, channels, strands, roofing sheets, pipe fittings, and many more.
Attend To Your Inquiries
If you don't really know much about steel tubes, don't worry because your steel tube supplier in the Philippines can answer all your inquiries on their products. At Metal Exponents, we want to make sure that we help out all our customers in finding the right tubing materials for their use.
We can help you out in distinguishing various steel tube finishes, such as ERW or Electric Resistance Welded), seamless, non-seamless, and the like. We're also flexible to different arrangements — be it fabrication, construction, or repairs — depending on the needs of your business. As the leading steel tube supplier in the Philippines, whether you're in need of materials in bulk or for one-time uses, then we can make an arrangement with you with no hassle at all.
Get Affordable But High-Quality Materials
If you're looking for a steel tube supplier in the Philippines that can give you high-quality materials at an affordable cost, then Metal Exponents is the one to turn to. While we import all of our best-grade steel products internationally from countries such as South Korea, Japan, China, Taiwan, and the best steel tube manufacturers from European nations, we still manage to make them affordable for the Filipino.
Your trusted steel tube supplier in the Philippines can also offer you discounts on bulk purchases. This is a cost-friendly option when you're planning to use our best steel tube products for construction projects, repairs or maintenance works in your business.
Excellent After-Sales Service
We guarantee that we're the only steel tube supplier in the Philippines to trust your steel needs from. At Metal Exponents, our customers are at the heart of everything we do. Our service doesn't just end after a transaction has already been completed. Instead, we go beyond that by providing an excellent after-sales service on all of our available products.
For example, if you have further questions about our steel products, you may simply give us a call and we'll be happy to accommodate you. In need of advice? We will provide you invaluable information on everything that you may need to know on specifications, sizing, the suitability of application, and the like. Trust that your local steel tube supplier in the Philippines prioritizes your satisfaction above anything else.
What You Need to Know About Steel Tubes

As mentioned before, steel tubes come in various shapes and sizes, finishes, compositions, manufacturing process, heating methods, and the like. Metal Exponents, your number one steel tube supplier in the Philippines, will be happy to provide you with some basic information on the following steel tube properties:
Types
There are various classifications of steel tubes, depending on the alloy composition. Alloy steel and carbon steel are just some of these. Carbon steel refers to steel that has a carbon composition that may range from 1% to 2.1% carbon content.
Compared to low carbon or mild carbon steel, high carbon steel is relatively more durable, has a lower rate of wear and tear, and is longer-lasting.
Alloy steel on the other hand simply means steel that has been alloyed or combined with other metals. Usually, these metals are not able to exist in pure form in the environment, which is why they need to be alloyed with steel. Likewise, the alloying can provide the steel with a number of properties, such as high tensile strength, malleable, machinable, durable, or even corrosion-resistant (as is the case with stainless steel).
If you're looking for steel-based products that have a high carbon content, we're the steel tube supplier in the Philippines that can get you what you need. Our products are perfect for various applications, be it structural or not.
Method of Manufacturing
Your go-to steel tube supplier in the Philippines imports high-grade steel products from the leading manufacturers in other countries. This means that all of our materials undergo only the highest quality manufacturing processes, such as seamless/non-welded, non-seamless/welded, or ERW pipes.
Shape
The main difference between steel tubes and steel pipes is the shape. Steel tubes are oftentimes fabricated to have a round shape. While this may also apply to steel tubes, the latter is usually shaped to form a square or a rectangular opening and cross-section.
Due to the difference in shape between the steel tubes and the steel pipes, however, steel tubes are mainly used in low-scale applications. Before you purchase your products, it's best that you consult first with a steel tube supplier in the Philippines like us.
Benefits of Steel Tubes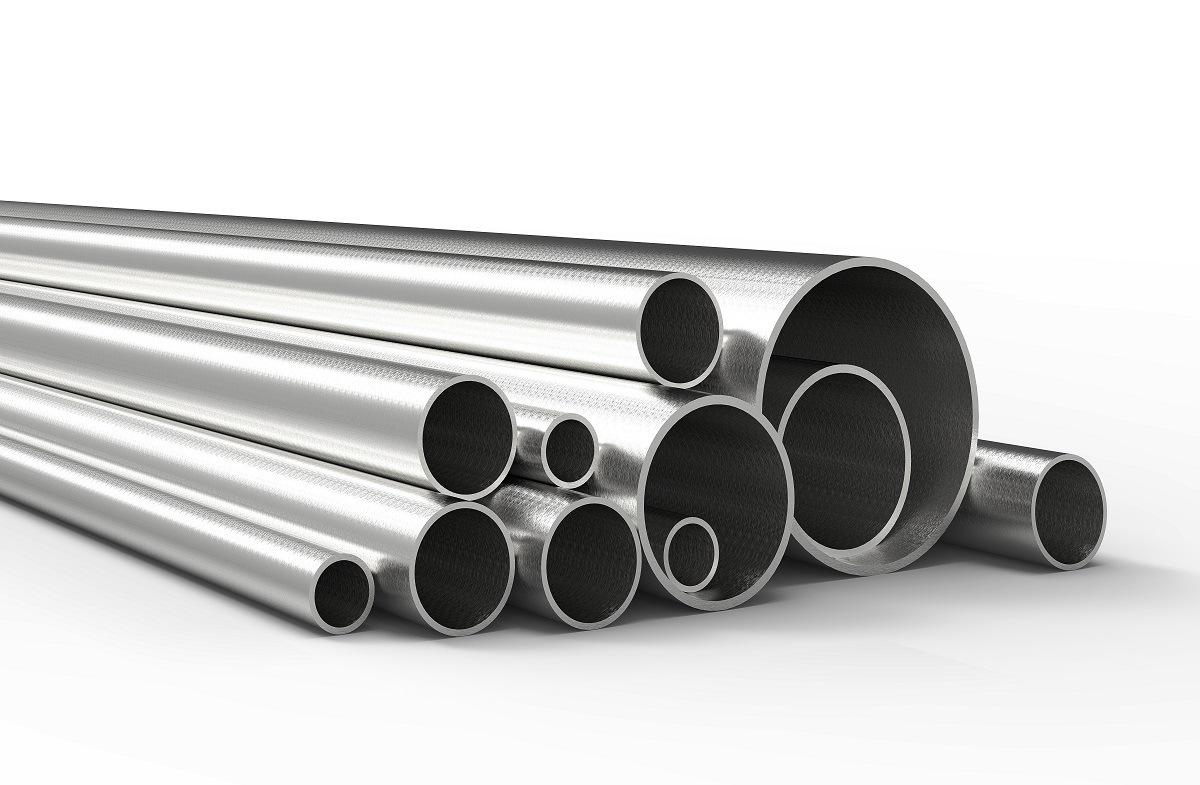 Steel is undoubtedly one of the most useful products in the world. Compounded with its already highly-desirable qualities, such as durability and flexibility, the material also enjoys versatility, which allows many industries to use them in specialized needs and functions.
While not all kinds of steel alloys are corrosion-resistant, there is still some level of resistance that enables steel products to last for longer periods, hence making them attractive for a variety of uses.
Looking back at the chemical and physical properties of steel, you can say that its natural high tensile strength and formidability allows steel products to withstand significant levels of stress and tension before they're subjected to breakage or damages.
Manufactured steel products manifest all these highly-desirable qualities. Particularly for steel tubing, you may want to understand the several advantages inherent in using them for virtually any kind of function. The advantages of using steel tubes are found in their uniformity in size, durability, effectiveness, and corrosion-resistance.
For products that have these properties, Metal Exponents is the steel tube supplier in the Philippines that can provide them for you.
Uniform in size
The other type of product which is commonly conflated with steel tubes is steel pipes. One key distinction between these two types of steel products, however, is their function.
Typically, steel pipes are often used as vessels in the transfer and transportation of different kinds of fluids from one area to another. The effectiveness of steel tubes in performing this task lies in the steel material itself, as well as, the quality of the product manufacturing process.
On the other hand, steel tubes are much more structural in use. While steel tubes can also be used for similar processes found in piping systems, this can be considered fairly uncommon.
Having said that, an advantage of using steel tubes for whatever requirement you may have is that they come in uniform sizes. For example, if you're seeking to incorporate tubing installations in your residential area, you would want to use only materials that have been carefully measured and tailored by your steel tube supplier in the Philippines to provide your home with an aesthetically-pleasing appeal. The uniformity in size inherent in the steel tube manufacturing processes makes this possible for you.
Durable
As mentioned before, the durability of steel tubes allows them to exhibit resistance against significant levels or amounts of load which may be imposed on them. The added durability will ensure that whatever steel tubing project you're undertaking would become more stable and will last a lifetime.
You can conveniently procure durable steel tubes from Metal Exponents Inc. Our products not only increase the overall functionality of your project but also ensure that it would provide you with only the most reliable safety outcomes.
Comes in a range of sizes
There is no one-size-fits-all when it comes to dimensions of steel tubing products. The reason for this is that every industry has different requirements and is seeking to use steel tubes for different functions. With steel's versatility, manufacturing steel tubes in different dimensions have been made possible.
Depending on your steel tube supplier in the Philippines, you can procure different sizes. You might also be able to come up with an arrangement with them with regards to acquiring steel tubes in customized lengths and dimensions.
Metal Exponents Inc. can guarantee any of your steel-related needs. Our dedicated customer service is ready to answer any relevant questions you may have about steel tubing products.
Corrosion-resistant
It's highly important for steel tubing materials to undergo minimal changes when exposed to the elements. Steel tubes without an added layer of protection not only require frequent maintenance practices but can also be potentially dangerous for structural installations.
You should consider buying stainless steel tubes because of the high level of corrosion resistance they display. The protective layer, in this case, comes in the form of chromium which allows the steel product to undergo exposure to the elements, without experiencing any form of corrosion, or oxidation.
Your steel supplier can help you in this aspect, as they can provide you with several tips and practices you can do for your steel tubes. Doing so allows you to enjoy greater safety and financially beneficial outcomes.
Uses of Steel Tubes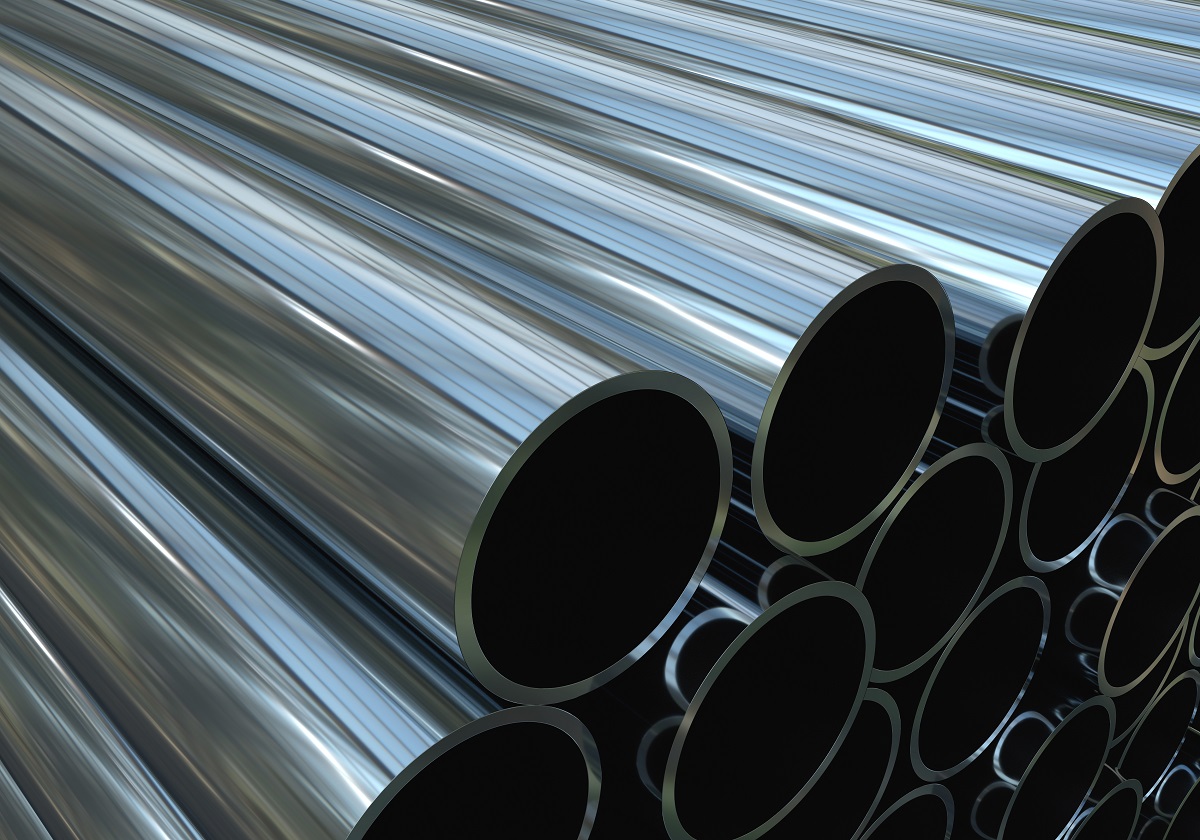 Steel tubes can be used in various different ways by many industries. While they may not necessarily be used in the same plane as steel pipes, they still exhibit functional and structural outcomes that the construction, and automotive manufacturing industry, for example, would do well to take advantage of.
Construction
One common use of the construction industry for steel tubing is to add a great deal of structural support for building projects. In particular, rectangular steel tubes are utilized as pillars that can support heavy weight or loads.
Automotive manufacturing
In the automotive industry, on the other hand, steel tubes can be utilized in order to improve the overall performance of a vehicle. In particular, these manufactured steel materials are utilized in order to improve the functions of a vehicle's exhaust system.
Metal Exponents Inc.: Your Dedicated and Reliable Steel Tube Supplier in the Philippines
Now that you've learned virtually all there is to know about steel tubing, it would do you well to source your steel tubes only from a reliable steel tube supplier in the Philippines, like Metal Exponents Inc.
As the best steel supplier in the Philippines, our desire to make high-quality imported steel materials more accessible has been motivated for almost four decades by nothing but the need to service every Filipino's steel needs.
If you want to learn more about our different products and services, click here!