How To Install Corrugated Roofing Sheets?
How to install corrugated roofing sheets?
Determine the accurate overlap and overhang

Cut the corrugated roofing sheets to size

Determine the overlap direction

Fix the first sheet to your purlins

Fix the remaining Sheets

Add flashing
Corrugated roofing sheets are known for their leak-proof and long-lasting properties, which is why many construction project owners prefer these. Some of the other top benefits of using corrugated roofing sheets include low maintenance, being durable yet lightweight, easy to install, increasing property value, and sustainability. However, not many know how to install corrugated roofing sheets and it is also challenging to choose the right manufacturer that provides high-quality corrugated roofing sheets.
At Metal Exponents, we offer affordable and high-quality corrugated roofing sheets for sale in the Philippines for your projects or do-it-yourself works! Continue reading to learn how to install corrugated roofing sheets easily. 
What are Corrugated Roofing Sheets?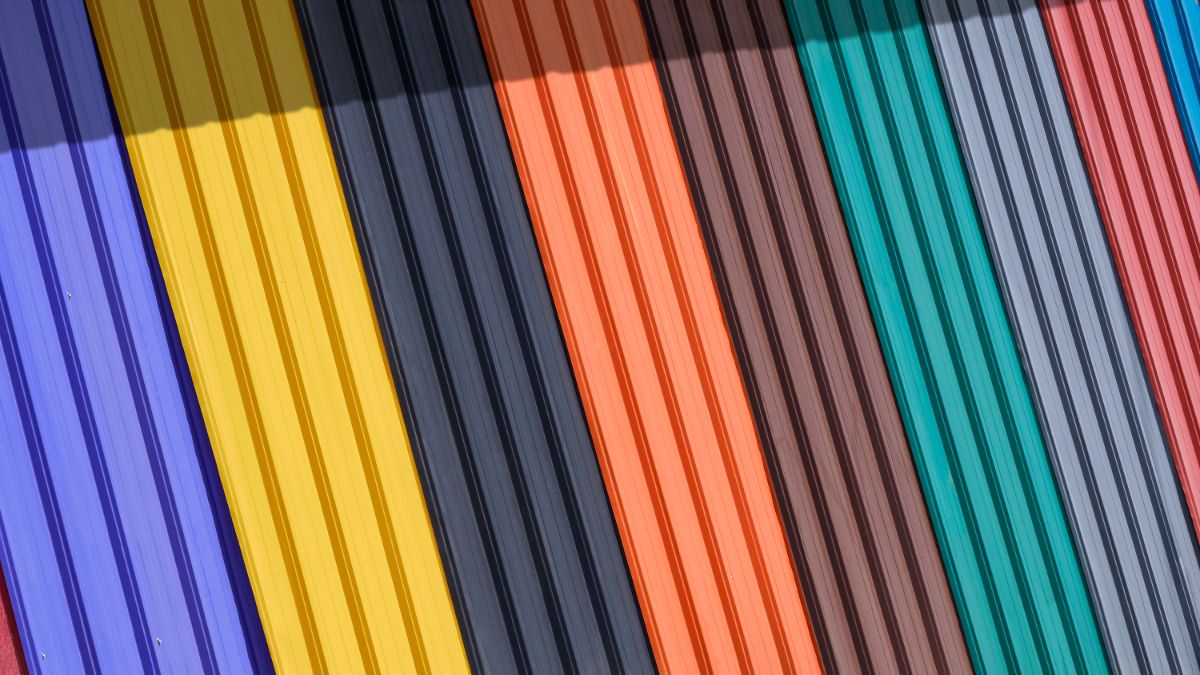 Corrugated roofings are metal sheets that are rolled and formed into metal panels. These are installed to the roof with screws and come in a round and wavy shape. Their excellent durability makes them ideal for commercial, residential, and agricultural applications requiring tough metal roofings.
Safety Reminders
Before installing your corrugated roofing sheets, safety should always be your priority first. Don't forget to wear the following protective equipment:
Rigging gloves

Steel capped boots
Also, use a ladder to help you load the roofs you need to install. Don't forget to remind your children to stay away from the location of your installation to prevent any harm, especially when you're working on a DIY project.
Fixings and Flashings You'll Need
Screw and nails – these fixings must be installed at the top of the corrugation sheets at 200-300mm centers.

Eaves filler – these are made to fill the space between your eaves and sheets which is made by the corrugations.

Wall flashing – this is needed when your roof sheets are about a wall to avoid the entry of water.

Ridge cap – this is used to protect the ridge of your roof.

Verge – this helps to finish the sheets where your roof meets the gable.
Materials You'll Need For Installation
Tape measure

Hand saw or circular saw

Drill

Straight edge

Fixings and flashings
How To Install Corrugated Roofing Sheets
Whether you're a professional or pursuing a DIY project, you will find that installing corrugated roofing sheets is hassle-free. Here at Metal Exponents, we offer installation guides to maximize the use of our high-quality corrugated roofing sheets.
Let's now discuss how to install corrugated roofing sheets. Make sure to prepare all the necessary materials you need.
Determine the Accurate Overlap and Overhang
Did you know the reason why corrugated sheets are designed in a wave-like pattern is to make the adjacent sheets overlap easily with one another? That's how innovative corrugated sheets are. The length of the overlap varies on the pitch of your roof. Don't forget to allow for an overhang of at least 60-70mm to let the water run off without coming into contact with purlins or rafters to avoid dampness.
Cut the Corrugated Roofing Sheets to Size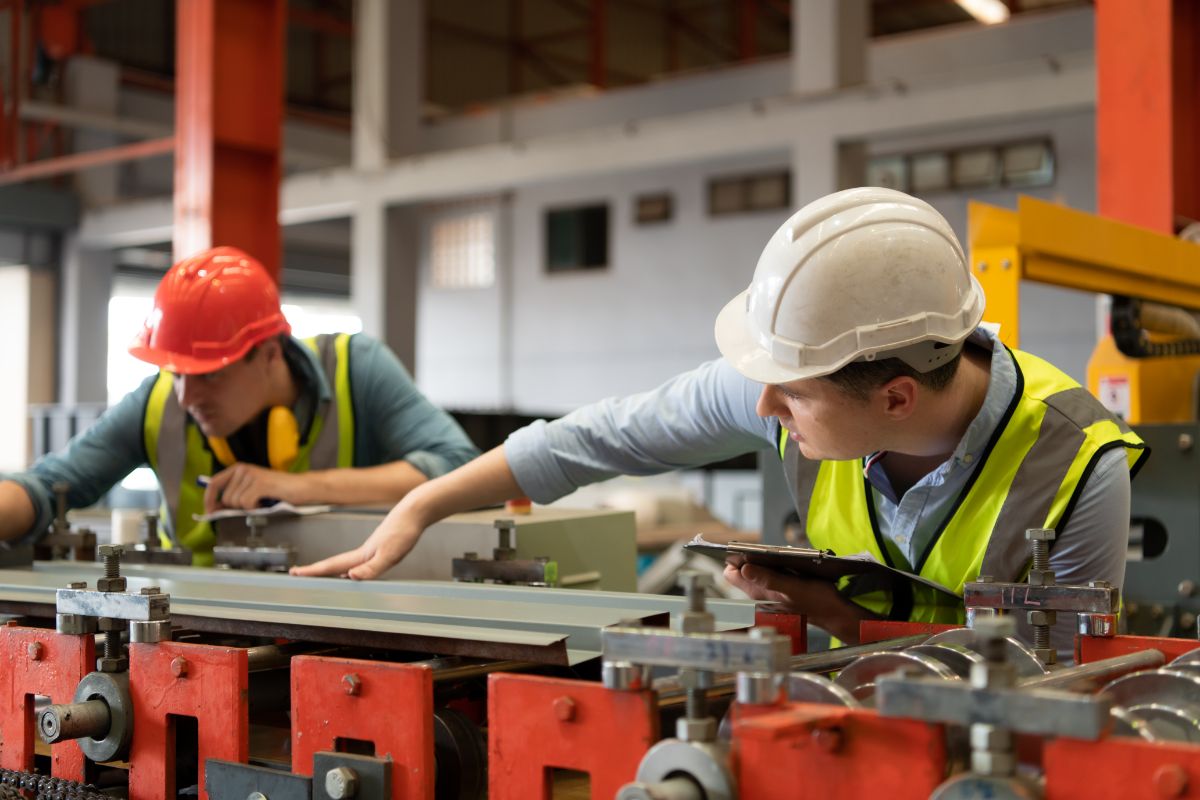 Measure the length of your rafters and also the space between them to give you a better idea of the area size of your sheets to be cut to. You can either use a hand saw or a circular saw when cutting your sheets.  
Determine the Overlap Direction
If the wind is blowing from the east, then your sheets on the left should overlap those on the right and vice versa. This helps to avoid the wind from blowing your corrugated sheets apart.
Fix the First Sheet to Your Purlins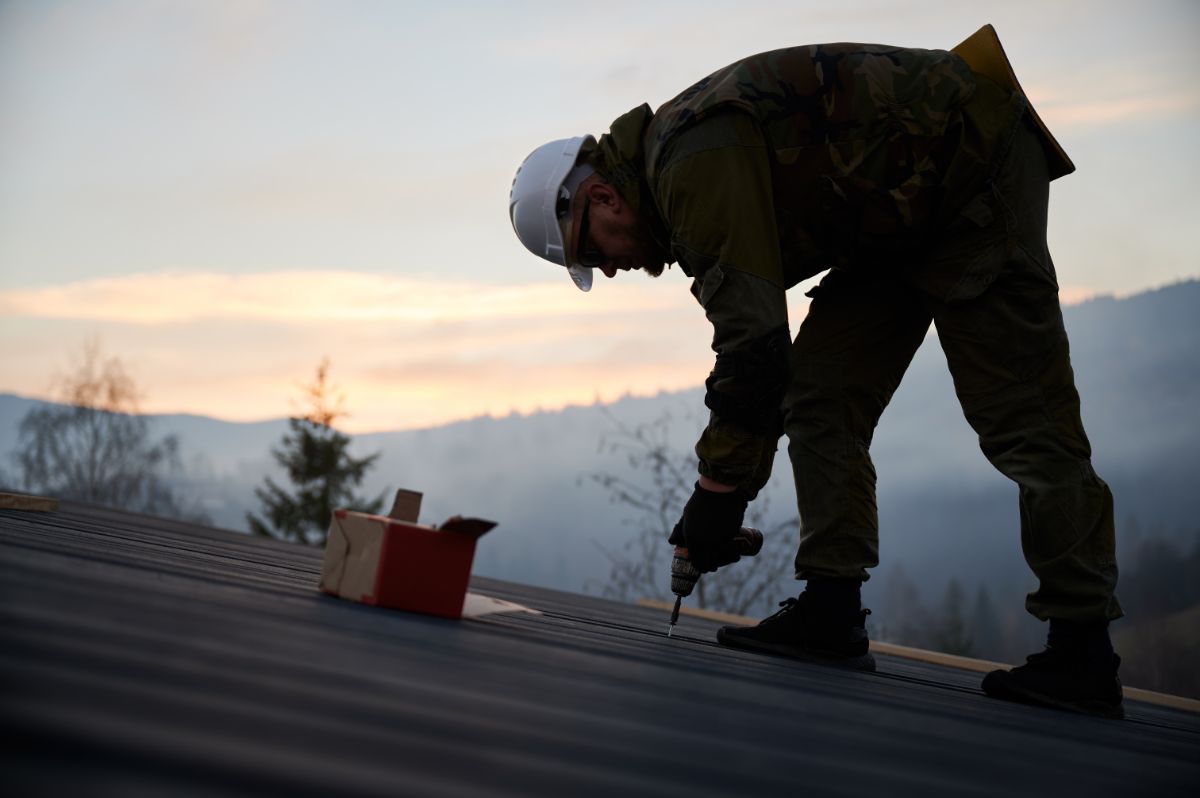 Make sure to align the first sheet at the edge part of the roof. After that, fix the screws and nails through the sheets and into the purlin. Do not overtighten it, just run it vertically.
Fix the Remaining Sheets
Always remember to overlap each sheet with the one before it and secure it using vertical fixings.
Add Flashing
The flashing should be installed at the eaves, ridge, and at a point where your roof is next to a wall.
Other Tips for Installation
To ensure your safety before and during installation, these are the other tips you should remember.
Avoid fitting your sheets on windy days as sheets can easily be blown away and it's also risky for your part.

Don't cut the sheets during cold weather as this may cause damage. Make sure to store the sheets in a warm room for 2-4 hours before cutting.
Key Takeaway
We've just provided you with everything you need to know on how to install corrugated roofing sheets for your project. Now that we've got you ready, the only thing you need to do is to order from the leading steel manufacturer in the Philippines. 
Take a look at our affordable and innovative corrugated roofing sheets and our other steel products here. We're also the go-to steel tube supplier in the Philippines for different industries today. So, don't hesitate to contact us today and our friendly team will gladly assist your concerns!
How To Install Corrugated Roofing Sheets?