What's the Difference Between Tool Steel and Stainless Steel?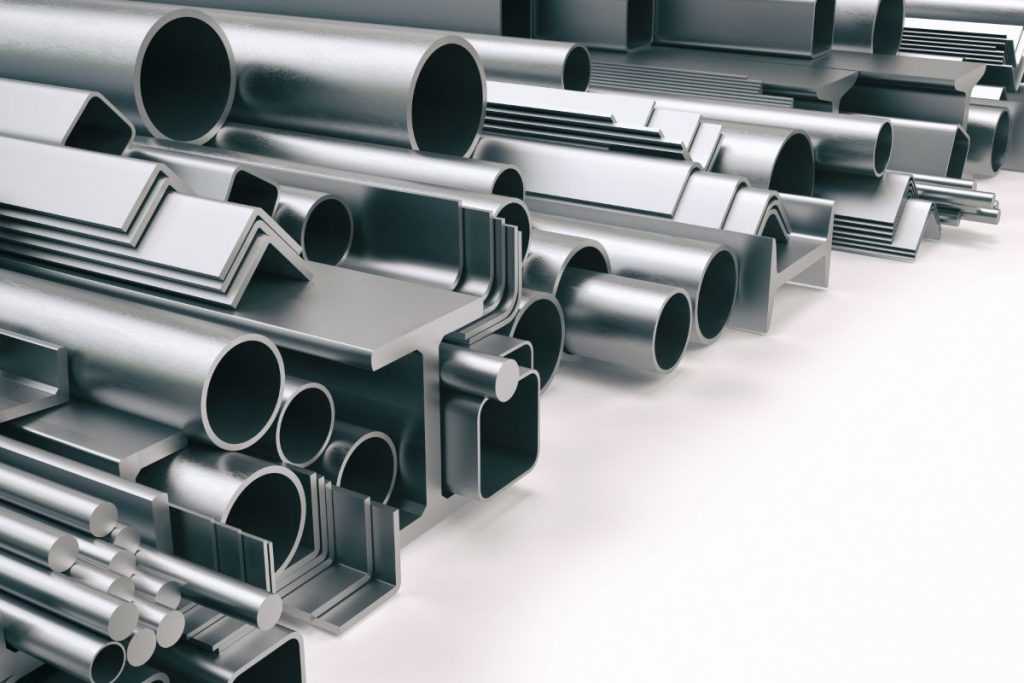 What is the difference between tool steel and stainless steel?
Composition

Properties

Applications
When the word "steel" comes into mind, it would not come as a surprise for many to suppose that there is only one kind of steel. However, within the steel category itself, there are different kinds. In this article, we discuss further the differences between tool steel vs stainless steel. 
In what way do they differ? What do they have in common? Their composition, properties, and applications will be thoroughly laid out to help use the right steel type for your project at hand. 
Composition
The composition, or what makes up the steel, is the main determining factor of what kind of steel is being made. Steel is fabricated in large furnaces or forges and its composition begins at a chemical and even elemental level. 
Stainless steel is composed of two basic materials that make up all kinds of steel: iron and carbon. In addition to this, at least 10.5% chromium is added. Chromium is a hard and brittle metal that is incredibly resistant to corrosion. This is the main and most prominent alloying element which determines stainless steel — the presence of chromium. This is principally made evident by stainless steel's distinct luster.
On the other hand, tool steel is not as simply labeled by the addition of one particular metal or element as chromium is when it comes to stainless steel. Depending on the specific purpose of the tool, additives such as tungsten, vanadium, molybdenum, and even chromium again, but to a lesser degree. These major alloying elements form carbides which allow for better hardness and resistance to wear and tear. In contrast to stainless steel, tool steel has a higher carbon content.
Properties
Because of its chemical composition and the presence of carbides, tool steel is highly machinable and extremely durable. It is very resistant to wear and tear and tends to hold its shape for longer compared to stainless steel. This is why heavy-duty cutting tools tend to be made of tool steel because it's generally tougher and its tensile strength is higher. However this comes at a price because of its lack of high amounts of chromium —  it is prone to corrosion, unlike stainless steel.
As for stainless steel, its sheen is unmistakable. Due to the presence of chromium, stainless steel is very brilliant and reflective. Its surface tends to be smoother and resistant to rust, making it generally more hygienic than tool steel. 
Applications
Stainless steel has endless applications across various industries. Structurally, stainless steel is often used in modern architecture because of its aesthetic appearance as it goes well with glass. It is also often used for outdoor installations because of its resistance to corrosion brought about by rain. 
On top of that, stainless steel is easy to clean and maintain even with just household cleaning products. Given that stainless steel does not corrode and is easy to sanitize, it is also often used for medical and food-grade applications. Medical tools, such as hypodermic needles, scalpels, speculums, and even bone saws are made of stainless steel. Utensils are made of stainless steel as well. 
By comparison, the application of tool steel principally stays within the workshop and its devices such as saws, hammers, drills, and the like. 
Since the priority of fabrication and manufacturing is less on hygiene and aesthetics but more on function, durability, and longevity, tool steels are made to be as tough as possible and as resistant to wear and tear to avoid the need for repairs, replacements, and maintenance which hinders continuous production and efficiency.
Key Takeaway
In this article, we've rounded up the difference between tool steel vs stainless steel in terms of composition, properties, and applications. 
Tool steel and stainless steel are not the types of steel out there. Mild steel is another steel variation that is often fabricated for various industrial applications. But whether you are looking to buy tool steel, stainless steel, or mild steel, Metal Exponents is the best steel supplier in the Philippines. 
As a reputable steel manufacturer in the Philippines, Metal Exponents offers a wide array of affordable and high-quality steel products such as steel pipes, tubings, plating, sheet piles, channels, fittings, and even corrugated roofing sheets. Contact us for a price quotation or if you have other concerns! 
What's the Difference Between Tool Steel and Stainless Steel?