5 Types of Metal Roofing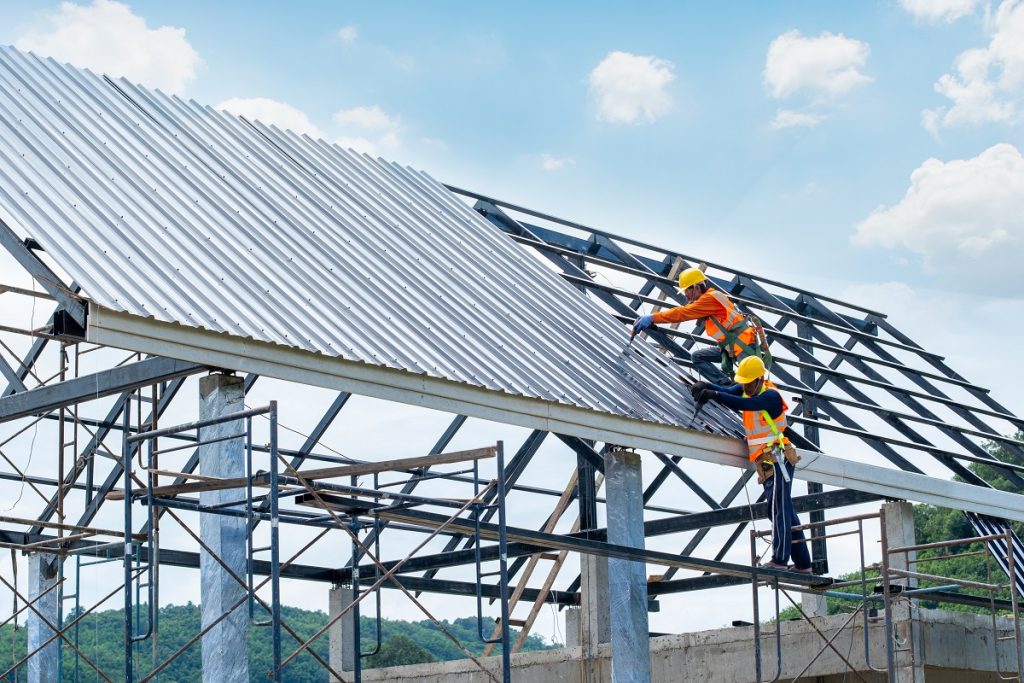 What are the different types of metal roofing?
Aluminum roofing
Corrugated steel
Metal shingles
Standing seam metal roofing
Stone-coated
A building's roofing is one of its most important structural pieces. This is the component that protects the building from environmental effects such as rain, debris, heavy wind gusts, dirt, and the like. Good roofing can also improve the insulation of a building and help keep it warm during the rainy season and keep it cool during hot summer months. While all roofing materials can be effective, various types of metal roofing have far better benefits for any building. Not only do these serve as protection, but they also have a number of cost-effective and practical advantages.
Five of the most widely-used metal roofing can be classified as aluminum, corrugated steel, standing seam metal, metal shingles, or stone-coated roofing. Knowing the pros and cons of each might help you make a better decision for your building. Read on to learn more.
Aluminum Roofing
Aluminum alloy has a number of advantages — it's resistant against corrosive substances, it's lightweight, and also durable. Knowing all of these, it's no surprise why aluminum makes for a great choice as a metal roofing.
Compared to your typical asphalt shingles, aluminum roofs are longer-lasting. Even if under prolonged exposure to the elements, like heavy rain, for example, the aluminum roof won't easily get damaged. Asphalt shingles, on the other hand, tend to develop fungal growths and molds due to the effects of high moisture. They can only be used for up to two decades with minimal repair.
When installed properly, your aluminum roofing can last for as long as 50 years, which is more than twice the lifespan of asphalt shingles. The aluminum can also create a more polished and decorative effect for any type of structure.
Corrugated Steel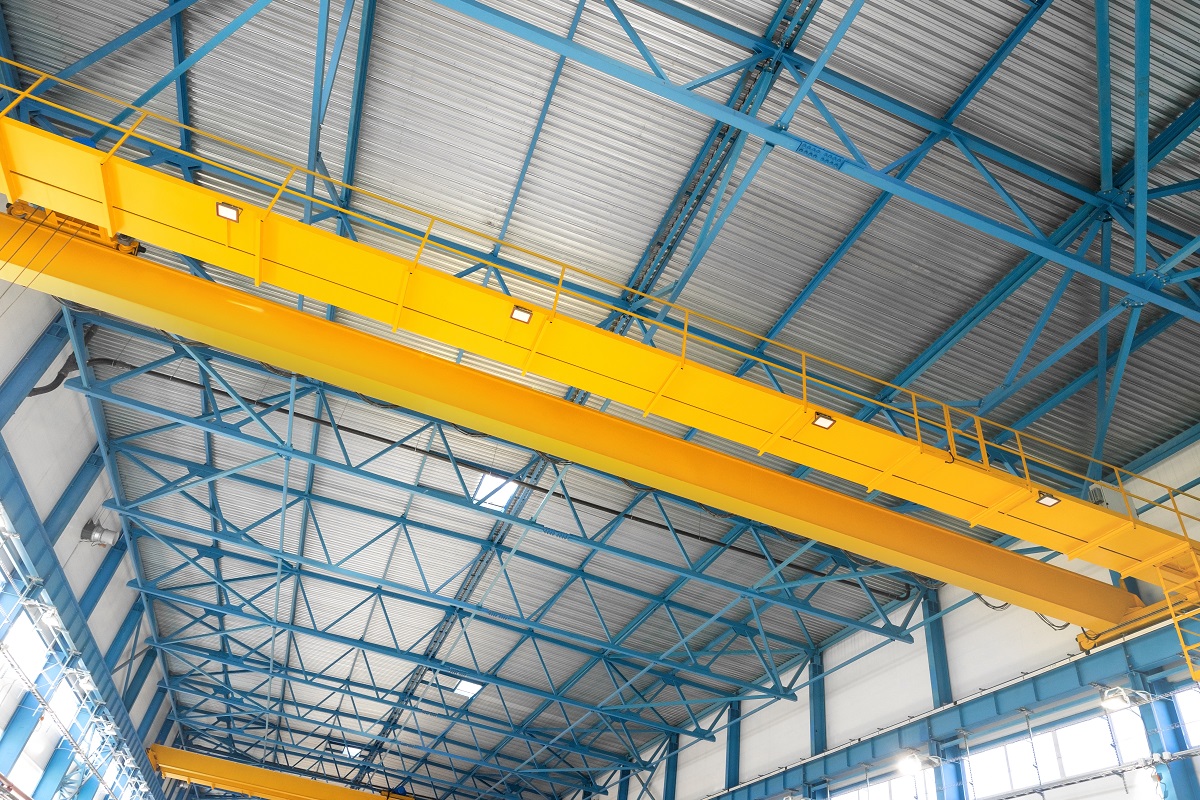 Corrugated steel roofing refers to a kind of roofing that has repeating patterns of parallel ridges. As part of the roof, the corrugated design helps divert water and moisture away from the inside of the house due to the slanted position of the roofs.
Although corrugated roofing sheets might appear similar to aluminum, there are some stark differences. Corrugated steel provides better sound insulation due to the fact that it comes in much thicker walls compared to aluminum. This means that very minimal sound is produced during heavy storms.
Another difference is that aluminum might become more prone to dents and damages due to its build. Meanwhile, corrugated steel roofing can come in carbonized material for higher tensile strength and better toughness.
Metal Shingles
If you prefer a roofing design that's both classic and modern, then you may also want to check out metal shingle roofing choices. With this type, you can choose from the material of your choice, be it aluminum, galvanized steel, zinc, copper, or even tin.
The durability of your metal shingles will depend on the kind of metal that you choose. Both copper and steel, for example, are non-combustible, making them a safer option in the event of fire emergencies. They also have similar life spans of about 50 years with the proper care.
Zinc also has similar features — it's corrosion-resistant, malleable, and aesthetically-pleasing. Whichever type of metal you choose; you can have it shaped according to your preferences for a better design.
Standing Seam Metal Roofing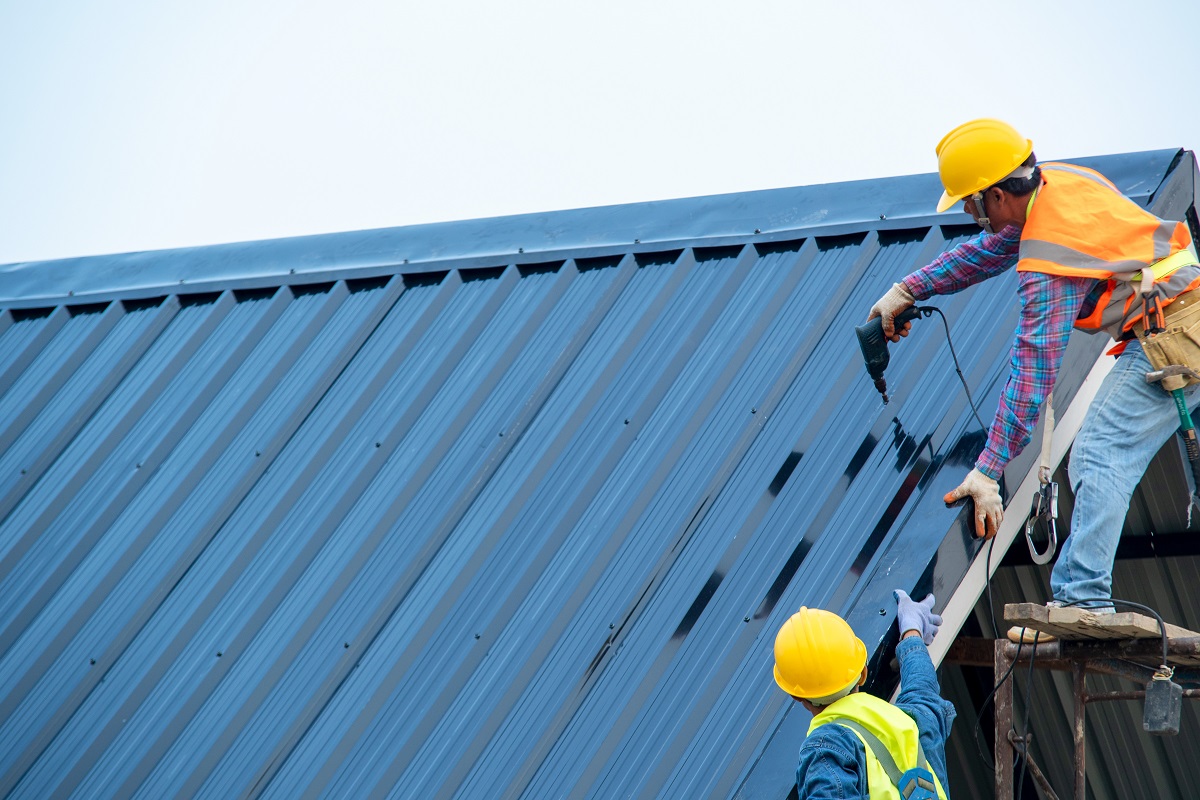 As the name suggests, standing seam metal roofing is a type of roofing that features distinctively protruding seams flanking the flat portion of the roofing surface. Another feature of this roofing is that the fasteners are hidden in the design, making them non-vulnerable to external elements such as high temperature, moisture, or ultraviolet radiation. Using this type of roof does not only protect the fasteners but also makes sure that your roofing deck stays in good condition even for several years.
Over time, it's expected that any kind of metal roofing will expand due to the normal wear and tear. With this in mind, you need roofing that is able to either grow in size or shrink freely without detaching from the roofing deck. This is what makes the standing seam metal design effective since the hidden fasteners aren't fit too tight on the panels.
Stone-Coated
Metal shingles can oftentimes be coated with a protective stone layer that is able to give the appearance of traditional clay or asphalt. Known as "stone-coated roofing" these roofing shingles provide better strength and design variation compared to bare clay or metal alone.
Despite these properties, stone-coated shingles are incredibly light compared to either the typical clay or concrete shingles. For stone-coated, the weight may range from 22 to 68 kg. per area, which is almost 85% lighter than the clay/concrete shingles at 430 kg. For its almost feather-like weight, the stone-coated shingles are far stronger and are built to last physical impacts that can affect the roofing.
Another reason that makes stone-coated metal roofing effective, is that it doesn't require extensive maintenance compared to other materials. Inspections, repairs, and maintenance don't have to be time-consuming, allowing you to put more money in your pocket and focus your attention on other features of your building.
Key Takeaway
In this guide, you've learned about some of the types of metal roofing that you can encounter in houses or buildings. Each of them has its own advantages, however, they have an edge over classic roofing materials like clay, concrete, or asphalt.
Before you choose the right metal roofing for any given structure, understand the features first and find out if it can meet your requirements.