7 Types of Metal Cutting Tools and Their Uses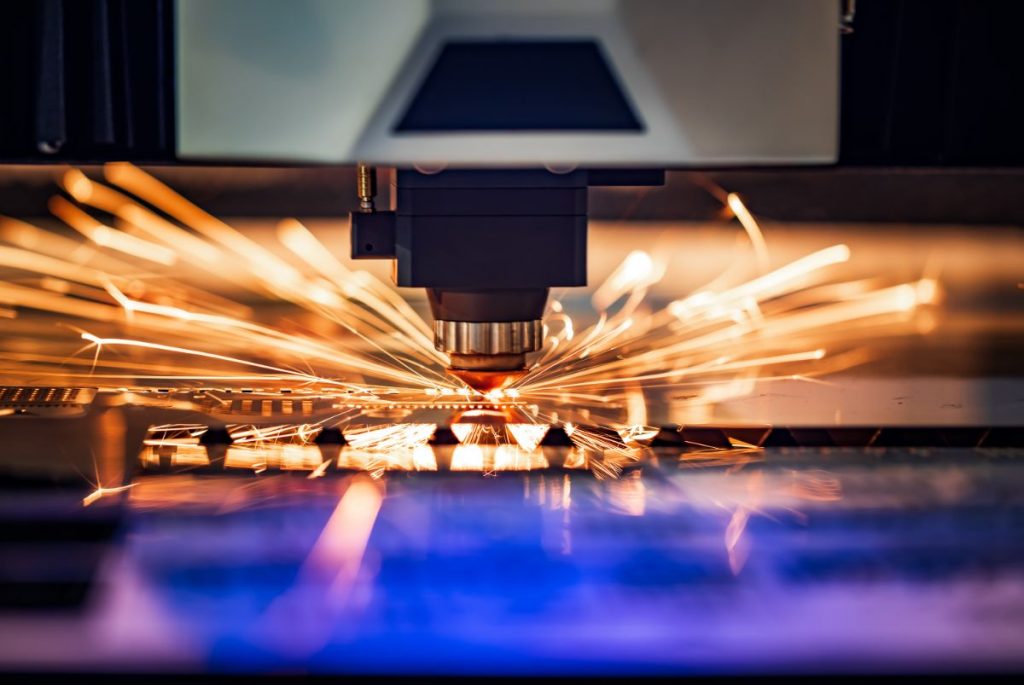 What are the different kinds of metal cutting tools and what are they used for?
Lathes

Saws

Drills

Torches

Mills

Grinders
One of the most vital things needed in metal fabrication is the ability to not only shape and form the metal components but the capability to cut metal for it to fit the appropriate project needs. Metal is one of the toughest materials ever created, improved, and harnessed. It does not come as a surprise that special tools have been developed to cut metal. There is an entire myriad of metal cutting tools – manual or machine-operated. However, there is a way of categorizing them into seven types. Here are seven types of metal cutting tools that you can consider when fabricating metal components for your next project. 
Lathes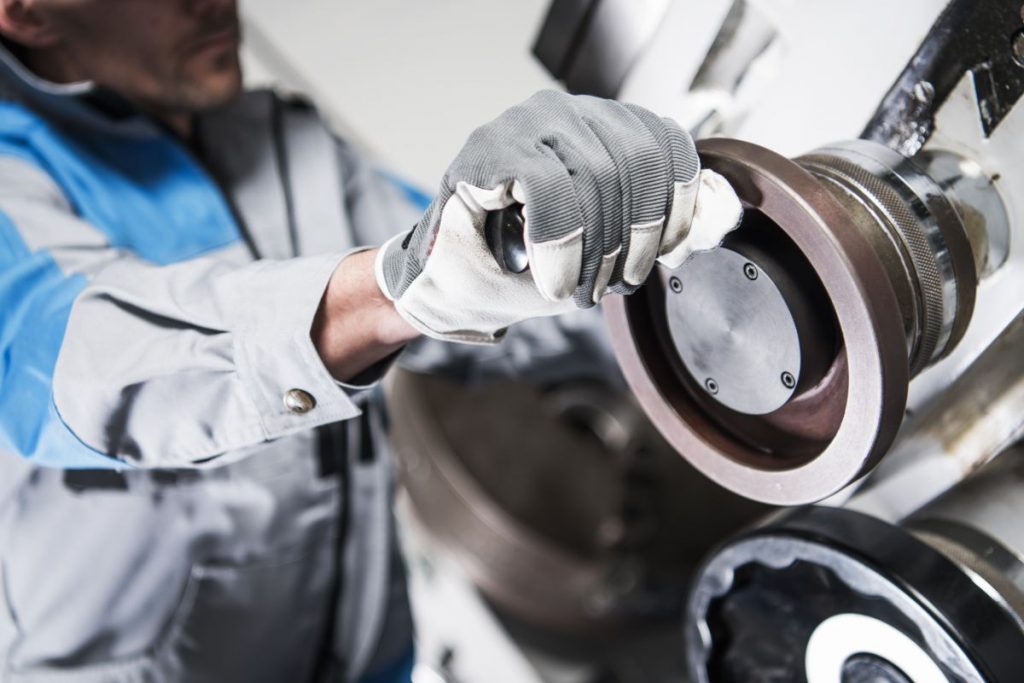 Similar to the principle of a potter's wheel, a lathe is a piece of machinery that spins a component that is being worked on a horizontal axis allowing procedures such as cutting, sanding, threading, and so much more to be performed on that said component. 
The advantage of a lathe is that it makes the component symmetrical according to its axis – that is to say, perfectly circular. The main use of a lathe largely depends on its cutting tools such as external and internal thread cutting tools, boring tools, grooving tools, undercutting tools, grooving tools, etc. 
The creation of the lathe was mainly for artisanal purposes. However, due to its versatility, it can create specialty metal parts that have practical uses such as doorknobs, nuts, screws, and even gun barrels.
Saws
One of the oldest cutting tools – saws are still in use today due to their simple use and versatility. Saw come in different shapes and provide different methods of application. These are the most common cutting tool when it comes to cutting sheet metal and metal pipes because of their plain and straightforward design and ease of operation. 
Although there are different kinds of saws — circular saws, reciprocating saws, band saws, cold saws, etc — they are mainly used for cutting a metal component to a certain dimension without heed to fine details.
Drills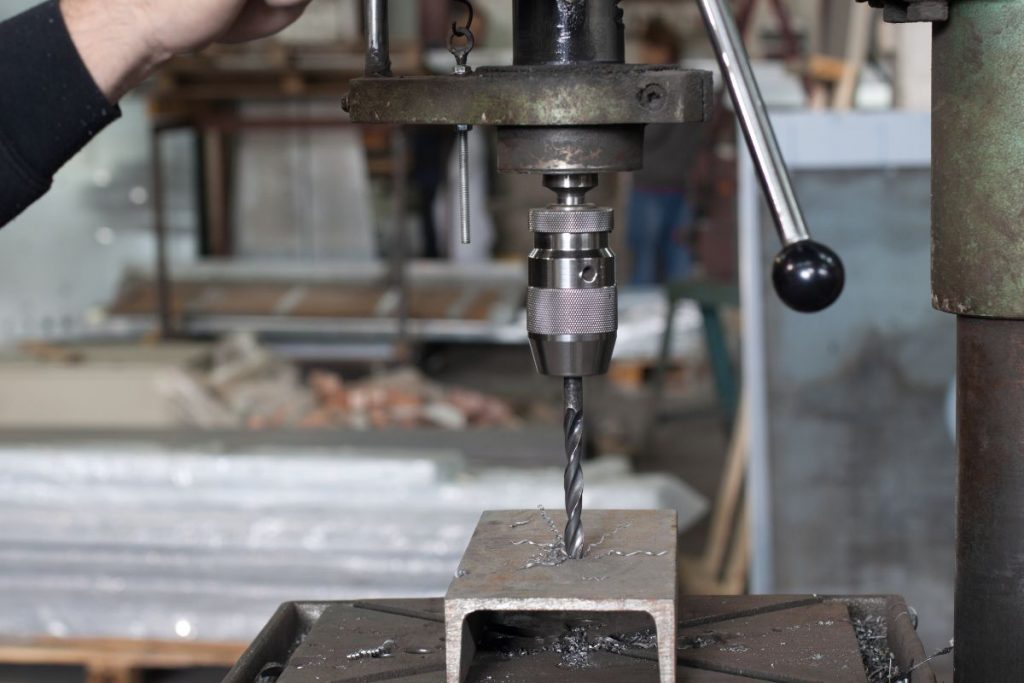 Drills are also very common when it comes to metal-cutting machinery. These employ a drill bit and a powerful motor that drives the chiseled edge of a drill bit into a certain metal component while spinning at a very high RPM (revolutions per minute). 
Drills come in the form of handheld drills, dripping machines, drill presses, and many other modes, however, their purpose is the same – to create a certain number of holes of varying depths and diameters into metal components.
Torches
When one thinks of hot and exposed flames, especially oxy-acetylene torches, one usually thinks of welding. However, torches can also be used for cutting extremely tough and hard-to-cut metal parts. Because its power mainly being drawn from extreme heat, oxy-acetylene torches can be set to cut metals of any thickness. Most of the time cutting jobs done by torches are messy, but it still largely depends on the worker. This is why one would usually require grinding and sanding jobs to make the cuts smoother.
Mills
A metal cutting mill is a cutting tool in which a component is placed fixed on the workspace and is exposed to a high-speed rotating cutter similar to that of the drill. The cutter spins at a high RPM and is very accurate when it comes to fine details, corners, and dimensions. Because of this, millers have a wide application in production work. 
Grinders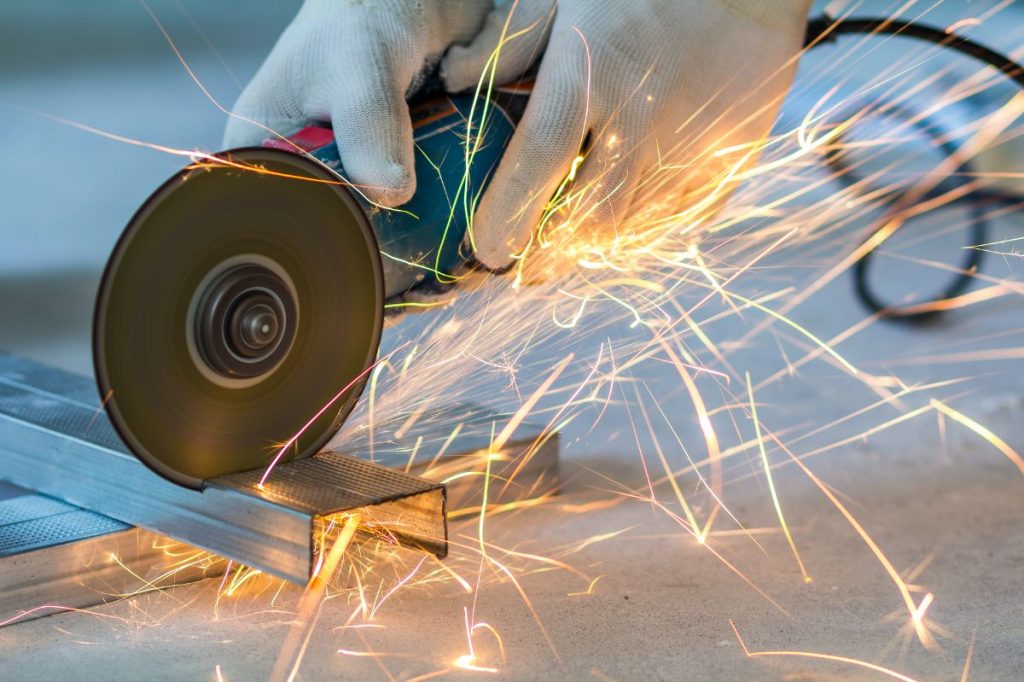 Grinders are abrasive machines. Imagine a file tool but it's circular and it spins around at a high speed to create friction. Grinders are used to smooth out surfaces. One of the most common and practical applications of grinders is to sharpen blades or saw teeth. But in metal fabrication, they are used to round out sharp edges or to slowly reduce the dimensions of edges to make parts fit.
Water Jet
Water may not be the most common tool when it comes to cutting metal, after all, water is usually cool and soothing. However, water is extremely versatile. When water spews forth at extremely high pressures concentrated at a small point, water is powerful enough to cut through steel. 
The use of water jet cutting is that unlike saws and other cutting tools, the temperature is not an issue as friction is practically not in the picture. This is especially useful especially if the metal component being worked on is very sensitive to warping, twisting, or expanding due to an increase in temperature.
Key Takeaway
In this article are just some of the types of metal cutting tools and their uses. Before you occupy yourself with a metal cutting project, be sure you have the equipment needed. 
If you don't have time to buy metal cutting tools or want to save money, our team at Metal Exponents can manufacture your every needed steel part. We only use state-of-the-art metal cutting tools such as laser cutting. As the best steel supplier in the Philippines, we offer various steel and metal products such as pipes, coils, plates, angles, channels, tubings, and more!  
Contact Metal Exponents for quality and reasonably priced steel products in the Philippines. 
Author's Note: This entry was optimized by the best SEO Services Agency in the Philippines – SEO Hacker
7 Types of Metal Cutting Tools and Their Uses