Types of Steel Tubings
What are the different types of steel tubing?
Carbon steel tubing
Alloy steel tubing
Stainless steel tubing
Galvanized steel tubing
Structural steel tubing
Think about constructing a building. You would want to use high-quality steel parts, like steel tubings, so that the building can withstand extreme weather conditions and even unexpected natural disasters.
Steel tubing is an essential material in various applications. It has different types and each has its unique properties and characteristics.
Dig into this blog post as we explore the different types of steel tubings available and the applications they're best suited for. This way, you'll make an informed decision for your specific requirements.
Carbon Steel Tubing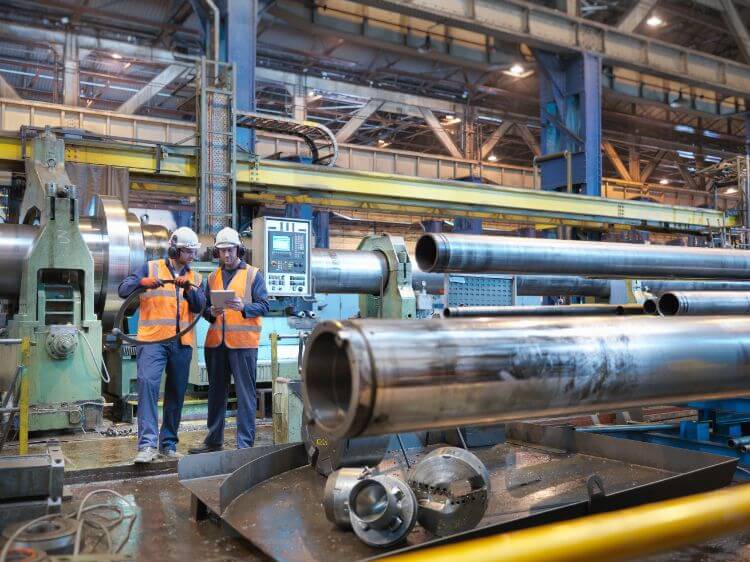 Let's start with carbon steel tubing. It is typically used for heavy-duty efforts such as distilleries, infrastructures, and ships due to its exceptional strength and ability to withstand extreme stress.
When constructing a building, it's critical to ensure that your steel is shock-resistant and not affected by harsh environmental conditions. Fortunately, carbon steel tubing can provide you with those due to its durability and safety to use.
On top of that, you can customize its thickness and dimension because it's easy to manufacture. It's also easy to cut and bend to suit whatever application is needed. You can install this tubing in structural applications such as building foundations, boiler and condenser tubes, chemical processing, shipbuilding, and more.
Alloy Steel Tubing
Although all types of steel are technically alloys, not all of them are referred to as alloy steel. You can only say it's alloy steel tubing if it is made with elements, such as boron, chromium, manganese, nickel, silicon, vanadium, and less common alloys including aluminum, copper, lead, zinc, titanium, and more. All of these improve the mechanical properties of alloy steel tubings.
As a result, it has incomparable hardenability, corrosion resistance, wear resistance, hot hardness, toughness, and strength, making it useful for various applications, such as power-generating equipment, structural components, chemical processing equipment, automotive applications, pressure vessels, military vessels, and more.
Let's not forget that it is also used for producing steel products like wires, flanges, rods, bars, rails, and more.
Stainless Steel Tubing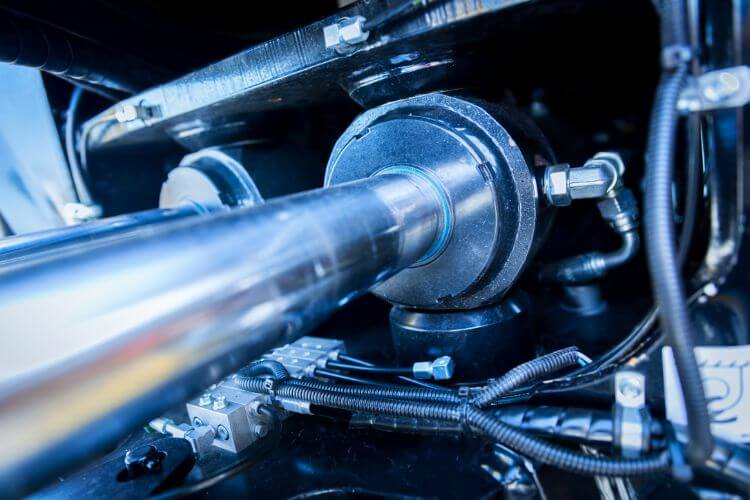 Widely used in numerous industries, such as industrial, automotive, medical, food and beverage, and construction, stainless steel tubing is often used because of its exceptional properties, such as its resistance to corrosion, powerful strength, and low maintenance that instantly meet the application requirements of different fields.
Another benefit of stainless steel tubings is they can be custom-made. If you think about it, this steel product has different purposes with every size or thickness it comes in! That's why it's critical to state your preferred wall width, inner diameter, and outer diameter to your steel tube supplier in the Philippines. This way, you can ensure they supply you with the right one to use, cut, draw, or weld into any shape.
Galvanized Steel Tubing
Galvanized steel tubing is made through a process called galvanization. It involves dipping the steel tubing into a bath of molten zinc to bond the surface of the steel, creating a protective layer. This protective layer aids the prevention of rust and corrosion, making this type of steel tubing an ideal material for industrial and construction applications like handrails, fencing, and scaffolding.
It has outstanding strength when used in the automotive industry for exhaust systems, suspension components, and more. But more frequently, it is used for electrical and plumbing applications due to its ability to tolerate high pressures.
Just like the other steel tubings, this is also available in a wide variety of shapes and sizes.
Structural Steel Tubing
Lastly, structural steel tubing, commonly known as hollow structural sections, is a type of steel tubing that's made from flat-rolled steel and formed into a tubular, square, rectangular, or circular cross-section.
This is designed to be lightweight, strong, and durable making it ideal for use in a wide range of applications including building constructions, framing, supports, columns, bridges, and highway guardrails. It's also useful for machinery manufacturing, agricultural equipment, and vehicle applications.
What's best about this is it can be made from steel alloys, be galvanized or coated with other materials to increase its resistance to environmental factors and corrosion, and is available in various shapes, thicknesses, and sizes, too!
Key Takeaway
In this article, we discussed different types of steel tubings. We hope it helps you choose the right ones for your next project.
Metal Exponents, the most trusted and leading steel manufacturer in the Philippines, offers high-quality, affordable steel tubings that come in various shapes, sizes, and wall thicknesses. They all have the outstanding quality that makes them ideal for different types of applications, wherein resistance to high pressures, temperature, and corrosion is required.
Now you know about steel tubing types. Curious to know more about our steel products? Feel free to express your inquiries to us. Click here and let's talk!